Self-report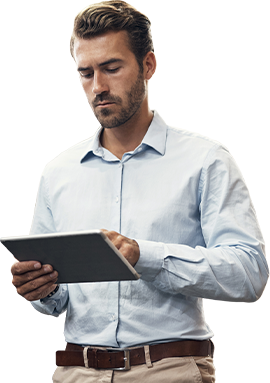 Find out if you have been added to the KRD before others find out. A contractor has refused to cooperate with you or does not want to agree to your terms? Or do you want to be sure of your financial situation before applying for a loan or lease? Download a self-report from KRD BIG S.A. to have data on your debts and positive economic information about your company.
Why is it worth it?
You will increase the knowledge of your financial credibility
You will receive information from verified and reliable sources
Everything in one place, available 24/7
How does it work?
You want to check information
about yourself
Log in to your Customer Panel
In a few seconds, you receive a report
from KRD BIG S.A.
with information about yourself
Did you know that...
from the KRD BIG S.A. database
293,5 MLN
reports on companies and consumers have been downloaded?
Launching the service
For more information about the service, please contact us by phone
(
Shared Service Centre
for
Kaczmarski Group entities,
open Mon-Fri 7:00 a.m. - 7:00 p.m.
)
or via the form by
clicking here
.