Take care of the security of your data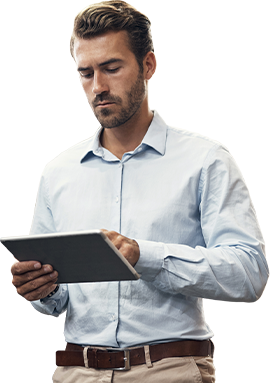 CHECK THE REGISTER OF ENQUIRIES ABOUT YOURSELF WITH THE KRD BIG S.A
If the information has been taken without your consent, it may be an attempt to defraud a loan in your name, and an immediate reaction may allow you to avoid paying someone else's loan.
Checking the register of enquiries about yourself, i.e. looking at the list of entities to which information has been provided about you.
CHECKING YOURSELF IN KRD BIG S.A.
Being in the KRD database significantly lowers our financial credibility and may result in the refusal to grant a credit or a loan. Thanks to constant control over this information, we are able to react quickly if we are added to the KRD.
Sprawdź
Checking yourself, i.e. downloading information about yourself from Krajowy Rejestr Długów BIG S.A.
WE ARE A PARTNER OF CHRONPESEL.PL
KRD BIG S.A is a partner of the Chroń PESEL (Protect your personal ID) website, as part of which you can increase the
security of your data through access to services provided by KRD BIG S.A
and other entities.
Find out more!